1.1
MARINA STCW COURSE(S):

Philasia Maritime Services Training Center Inc. (PMSTCI) was accredited by the Maritime Industry Authority (MARINA) last August 20, 2003 under the leadership of PMSTCI's founder Capt. Restituto R. Sablas MM. A Ship Broker and a consultant to most of the shipping company in the Domestic Trade. Later spearheaded by our very dynamic and youthful President/Training Director Ms. Jeanette Sablas on the 2nd day of January 2010 under the over all supervison of our CEO Mrs. Emerita Lowa Sy who is also the Operations Manager of various shipping company in the Philippines.
Today, only PMSTCI is the only training center in the Visayas which is accredited for Radio Telephony, Marine Engineman 1 and Marine Engineman 2 training courses and has been the pioneering of almost all trainings in the Domestic Trade.
STCW OFFICE/MTC:
Last December 15, 2010, Philasia Maritime Services Training Center Inc. (PMSTCI) was accredited by the Maritime Training Council or MTC which is now called as the STCW (Standard Training, Certification and Watchkeeping) Office. PMSTCI is now offering 19 international courses which includes Specialized Tanker Courses and Ship Security Officer Course which was first offered by PMSTCI in Cebu. With its aim to give quality training to all seafarers, PMSTCI is constantly upgrading all training courses in accordance to the standards of the STCW Office.
Philasia Maritime Services Training Center Inc. had trained the ship's personnel of the various shipping companies mostly in the Visayas, Mindanao and some from Luzon area and the students of various maritime institutions, as well.
DOTC-OFFICE FOR TRANSPORTATION SECURITY (OTS):

Philasia Maritime Services Training Center Inc. was certified by the Office for Transportation Security (OTS) last May 8, 2007 as a Recognized Security Organization (RSO) under the provisions of Chapter XI-2 and parts A & B of the International Code for the Security of Ships and of the Port Facilities (ISPS Code) and had served various shipping companies nationwide including the Glenn Defense Marine (Asia) Pte. Ltd. (affiliated by the US Navy), based in Singapore. PMSTCI also served ISPS inspections to the Domestic Shipping companies namely; Trans-Asia Shipping Lines, Inc. Santiago Navigation Inc. and many more.
PMSTCI offers training courses to security personnel in the domestic ports since 2007, as well.
ISO 9001:2015 Accredited: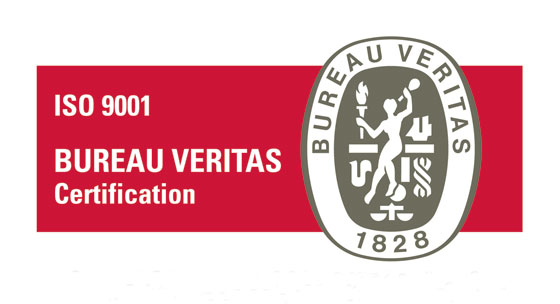 The Quality Policy of PMSTCI is as follows:
Philasia Maritime Services Training Center Inc. is committed to provide standard maritime training and services for Deck and Engine Officers, Ratings and ship's crew. We guarantee to provide Customer Satisfaction results from a Motivated Workforce. Innovate our product and services to achieve operational excellence. Ensure our work is consistent with our commitment to comply the requirements based on ISO 9001:2015.
PMSTCI shall implement all approved courses in accordance to the requirements of the STCW Convention, the relevant IMO model courses.
PMSTCI shall ensure that all training Supervisors, Instructors, and Assessors who are responsible in the implementation of the approved courses are qualified in accordance with the MARINA STCW Office requirements. Continuous evaluation of performance and or competence shall be conducted to ensure high quality delivery of instructions, and if the need arises, career development.
Instructions shall be delivered based on the prescribed course timetable, detailed teaching syllabus, and Instructor's Guide, taking into account the Instructor's Manual and the Guidance in the Implementation of IMO Model courses, as applicable.
PMSTCI shall ensure that intended trainees meet the Entry Standard requirements as prescribed in the training courses. And that the number of trainees shall not exceed 24 per class but no more than 6 in each group during practical training and for courses w/ simulator exercises. Courses w/ practicum on board the vessel a minimum of at least 6 is required.
PMSTCI shall determine, provide and maintain the infrastructure needed to achieve conformity to requirements – including but not limited to classrooms (at least 42 square meters, no side of which shall be less than 5 meters, and equipped with necessary and required facilities), training equipment (available and in working condition), textbooks and teaching aids (as prescribed in the training courses), among others.
1.2 Philasia Maritime Marina Accreditation's
Philasia Maritime Services Training Center Inc. was accredited by the MARINA to conduct training programs for domestic seafarers and with the requirements stipulated under the STCW Convention, as amended, respectively under the following Accreditation Numbers:
12-001 (Cebu Main), 001-2013 (MU, Ozamiz Branch), ACC 2010-215, ACC 2010-216, ACC 2010-217, ACC 2011-131, ACC 2011-132, ACC 2011-133, ACC 2011-134, ACC 2011-135, ACC 2011-173, ACC 2011-174, ACC 2013-001, ACC 2013-002
All Trainings listed are found in Cebu Main Office.
Philasia Maritime MU, Ozamiz Branch Offers: CROWD AND CRISIS MANAGEMENT (CCM), DECK WATCHKEEPING (DWK), MARINE ENGINE MAN 1.